By Wolfgang Wicklein
James William Benner Jr., Professor Emeritus of Music at West Virginia University, died on November 19, 2017 in Morgantown, West Virginia. Born on July 19, 1925 in Ithaca, New York, he was married for 54 years to the soprano Frances Yeend, star of the Metropolitan and New York City Opera.
James Benner served in the U.S. Navy from 1944 to 1947 and was stationed in New Caledonia and Shanghai, China. Prior to his professorship at West Virginia University, he was a piano and voice teacher in New York. A much sought-after pianist, he accompanied many of the famous singers of his day on numerous and extensive concert tours throughout North America.
And so it was no wonder that Columbia Artists Management approached him in 1954 about joining a very young German children's choir (but with huge potential). James Benner agreed and accompanied the Obernkirchen Children's Choir in the most important concerts of their first six-week tour of America. This developed into a harmonious collaboration and friendship with choir director Edith Möller and her outstanding children's and youth choir. Three weeks before the following mostly three-month tours, the brilliant pianist traveled to Bückeburg to rehearse together. On the long journeys, "Mr. Benner" quickly advanced to become the choir's father – because he loved "his" choir children" very much. They soon called him "Jim" and revered him as a father figure.
For 15 years, from 1954 to 1969, James Benner was the pianist and choir accompanist on all the major tours of the world-famous Obernkirchen Children's Choir, ten trips through America, others through the Middle and Far East, Central and South America and South Africa; on more than 1000 concerts in various countries and on five continents.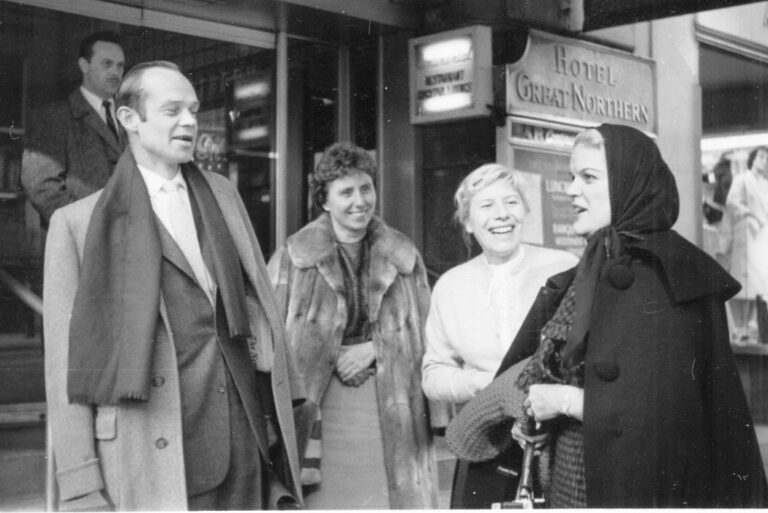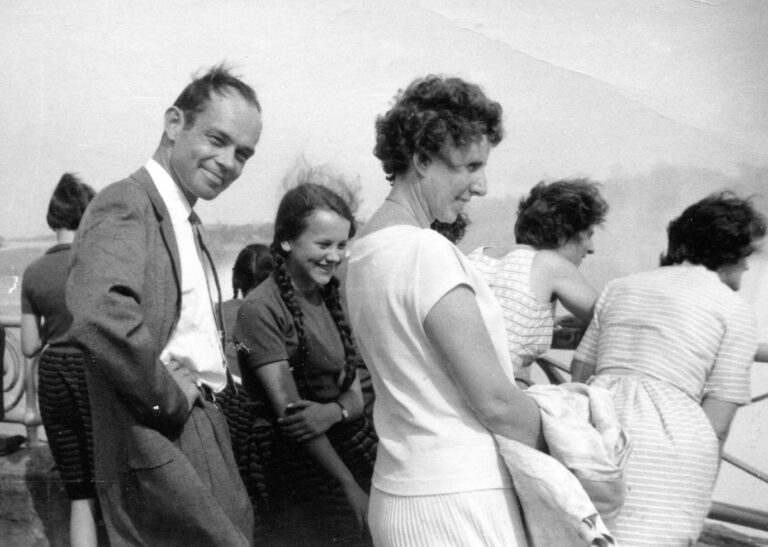 At West Virginia University, Prof. James William Benner Jr. served from 1967 to 1985; formally in charge of repertoire and performing voice classes. He established two-year seminars for foreign language diction courses for singers, introduced coaching and accompanying study programs for pianists, and under his direction West Virginia University performed over 80 operas.
In retirement, Prof. Benner led the musical preparation team for Sarah Caldwell (American opera conductor) and the Boston Opera. During this time he conducted touring performances of Puccini's Madame Butterfly on a tour of New England, and many of the Sarah Caldwell concerts.
Prof. James William Benner Jr. led many master classes to graduation and conducted the opera performances at various universities. He was guest conductor of the Pittsburgh Opera Theater in Pittsburgh and on a major tour of North America. He was a faculty member at Chautauqua Institute, New York since 1970 and taught over 50 classes at Osher Life-long Learning Institute. He achieved his Bachelor of Arts degree from Cornell University, Master of Arts degree from Columbia University, and was awarded an honorary doctorate from Bethany College in West Virginia.
James Benner translated several operas from German, French, and Italian into English: Madame Butterfly (Puccini), Hansel and Gretel (Humperdinck), Carmen (Bizet), Magic Flute and The Fatuous (Mozart), The Secret Marriage (Cimarosa), and The Four Ruffians (Wolf).
In honor of Prof. James William Benner Jr, West Virgina University hosted a Memorial Concert at the Metropolitan Theater in Morgantown on April 5, 2018.